Do You Know the Real Cost of Renting vs. Buying?
Deciding to buy or rent is a question most of us has likely faced at some point in our lives.  When deciding whether buying a house makes more financial sense than renting a home, take a look at this Infographic that KCM shared to help understand the financial impact of buying vs. renting.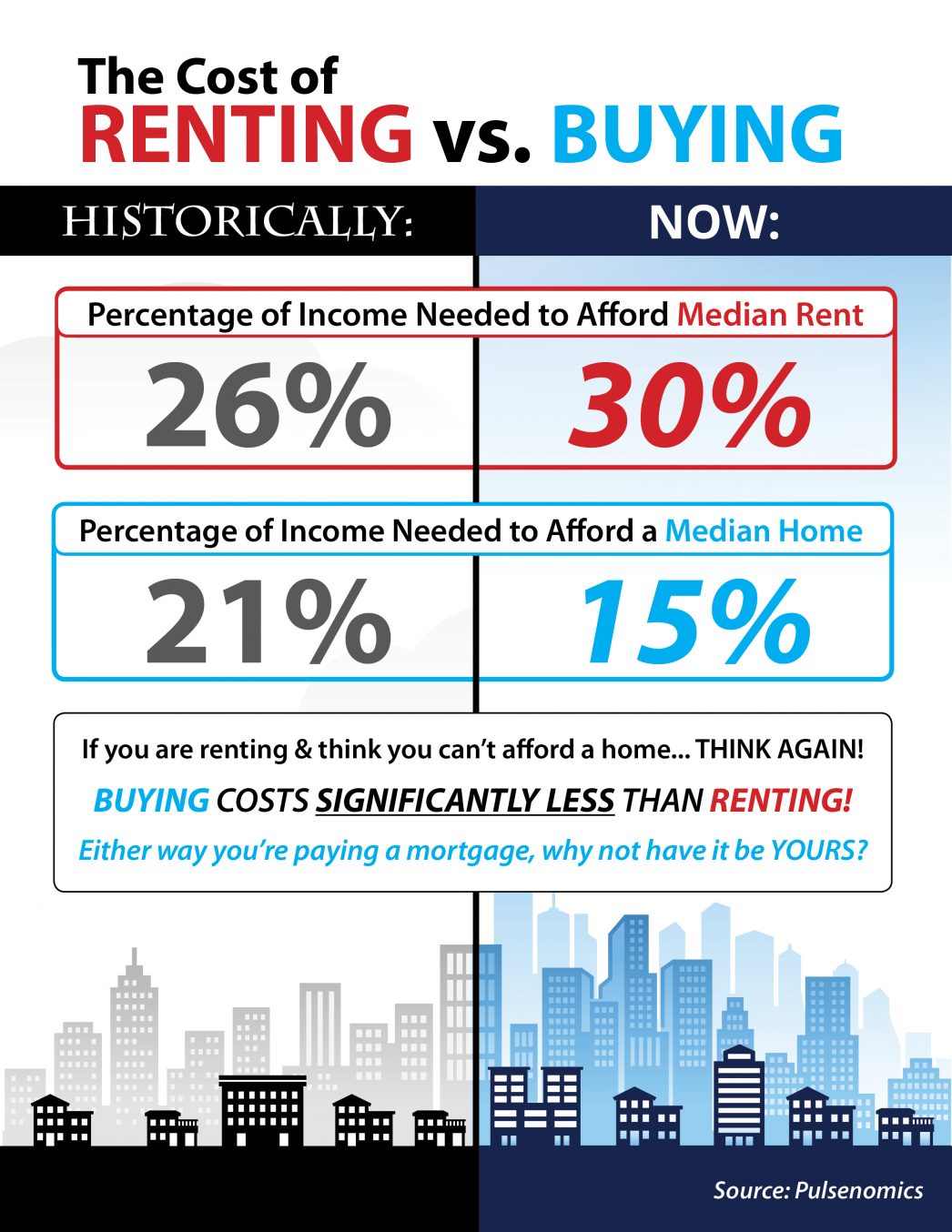 Here Are Some Highlights:
Historically, the choice between renting or buying a home has been a close decision.

Looking at the percentage of income needed to rent a median-priced home today (30%), vs. the percentage needed to buy a median-priced home (15%), the choice becomes obvious.

Every market is different. Before you renew your lease again, find out if you could use your housing costs to own a home of your own!
Is it financially better to buy a home or to rent? The answer to this question depends upon how much the home costs, how much you are paying for rent, and how much you will have to pay each year in order to maintain your home.  Be sure to check out our Rent vs Buy calculator.  But keep in mind that a financial comparison is just one of many factors when deciding whether to rent or buy.
Hello I'm Mykel, the Agent behind At Home in the Inland Empire and the creator of most of the content on this website. I'd like to take a minute to Thank You for taking time to read this article. I truly appreciate the time you spend here. I look forward to your comments. Please feel free to share this article with someone you think might benefit from it.  If there is a topic you don't find here that you'd like for me to address, feel free to Contact Me. I'm always open to suggestions and ideas from our readers.
Comments
comments