Some renters have been reluctant to buy a home because they're concerned about taking on the obligation of a mortgage. In actuality, unless you're living rent-free with your parents, you're already paying a mortgage . . . either Yours or Your Landlord's.
History has shown that homeownership is a clear path to wealth-building. Each month, your housing payments go toward owning your home instead of renting it; building your personal wealth and assets instead of someone else's.   Your mortgage payment is a form of 'forced savings' that allows you to build equity that you can tap into later in life. As a renter, you guarantee your landlord is the person with that equity.
For example, let's assume as a renter you purchased and closed on a $250,000 home January 2017.  If we look at only the projected increase in the price of that home, what will that home be worth five years down the road?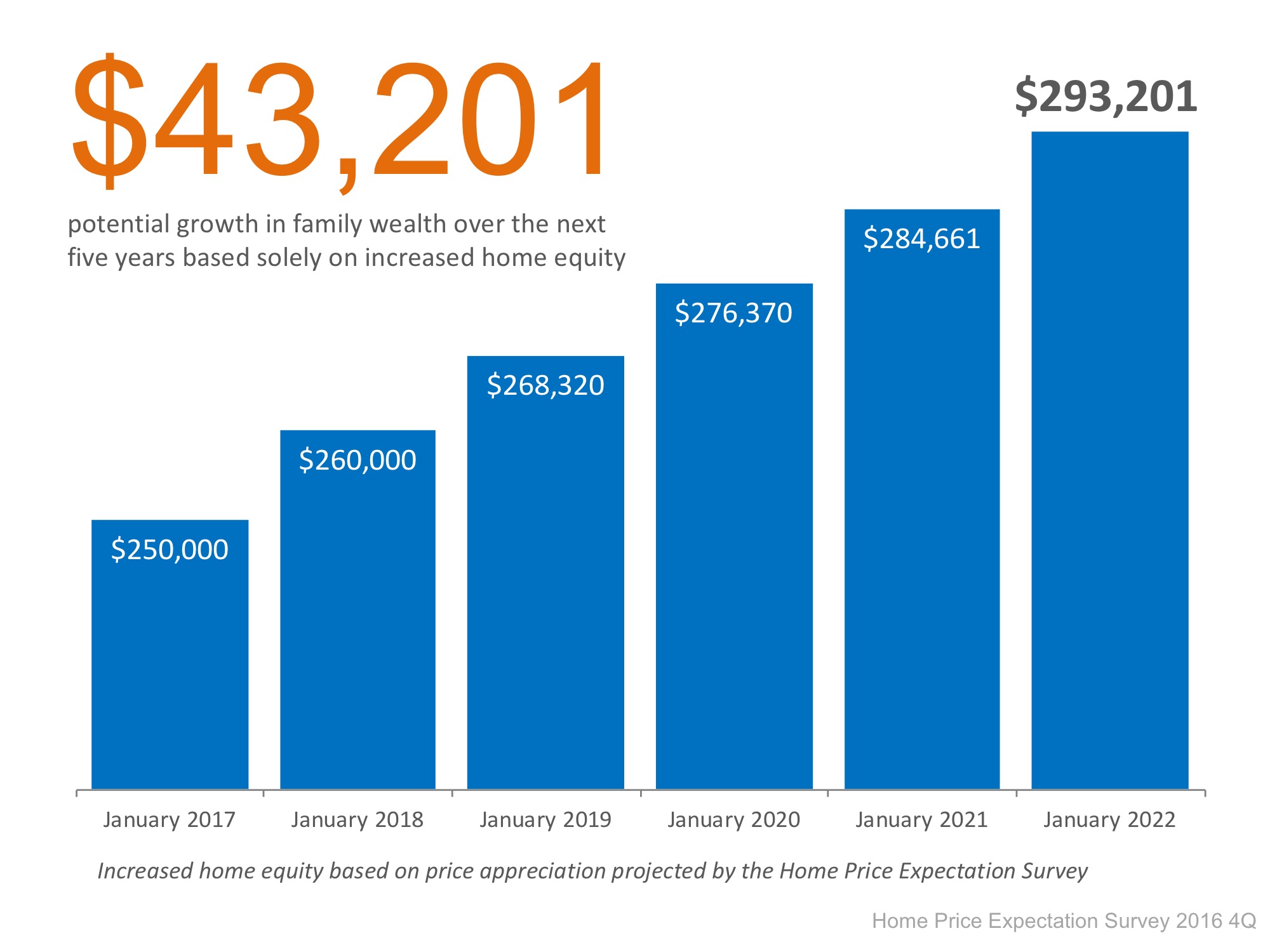 Since the experts predict that home prices will increase by 4.0% this year alone, you as a new homeowner will have gained over $10,000 in equity in just one year.
Over a five-year period, your equity will increase by over $43,000!  This figure does not even take into account your monthly principal mortgage payments.  Did you know that data proves that homeownership has a big role in building wealth for American families because home equity is a large portion of the average person's overall net worth?
Bottom Line
If you're looking to better you and your family's long-term financial situation, buying your dream home might be a great option.  Owning also offers you and your family the ability to build equity you can borrow against in the future. If the option is Rent or Buy – Either Way You're Paying a Mortgage, let's get together and make sure it's your mortgage you're paying!
Hello I'm Mykel, the Agent behind At Home in the Inland Empire and the creator of most of the content on this website. I'd like to take a minute to Thank You for taking time to read this article. I truly appreciate the time you spend here. I look forward to your comments. Please feel free to share this article with someone you think might benefit from it.  If there is a topic you don't find here that you'd like for me to address, feel free to Contact Me. I'm always open to suggestions and ideas from our readers.
Comments
comments