Welcome to
Rancho Cucamonga
Population: 175,251 | Median Home Sale: $509,900 | Median Household Income: $76,640 | Median Rent: $2,182
---
If you're thinking about buying or selling Rancho Cucamonga real estate,
looking for Rancho Cucamonga homes for sale, looking for Rancho Cucamonga Neighborhood info
or other information about real estate in Rancho Cucamonga,
you've come to the right place!
Looking For Rancho Cucamonga Real Estate
Rancho Cucamonga Real Estate By Price
Rancho Cucamonga Real Estate By Type
Rancho Cucamonga Real Estate Search By Community
Rancho Cucamonga Communities and Neighborhoods We Love
Whether you are searching to buy a home in Rancho Cucamonga or Selling a home in Rancho Cucamonga, This is a good place to Find Rancho Cucamonga Homes For Sale. Rancho Cucamonga is filled with wonderful neighborhoods to live in. No matter what your lifestyle or budget, Rancho Cucamonga definitely has a myriad of diverse neighborhoods for you to choose from – each with its own distinctive personality and lifestyle. Below we have featured just a few of the most popular neighborhoods and communities Rancho Cucamonga has to offer – Deer Creek, Haven View Estates, King's Ranch, Rancho Etiwanda, Victoria Gardens, Terra Vista, Etiwanda and Alta Loma.
Rancho Cucamonga . . . What a Great Place to Live!
37 miles east of downtown Los Angeles, situated at the foot of the San Gabriel Mountains, the three communities of Alta Loma, Cucamonga and Etiwanda incorporated to become the premiere city we know today as Rancho Cucamonga.
Be sure to visit our Pinterest Board – We Love Rancho Cucamonga
to see more of what makes Rancho Cucamonga such a Great Place to Live!
Crowned by the majestic San Gabriel Mountains, the City's planned communities and award-winning architecture reflect on a community proud of its past and excited by its future. The Rancho Cucamonga real estate market appeals to everyone – in Rancho Cucamonga you'll find real estate from luxury homes for sale to smaller, more intimate communities to select from. With several highly acclaimed schools, upscale shopping, a community performing arts center, movie theater complex and first-class restaurants. Rancho Cucamonga has much to offer its residents. Rancho Cucamonga is part of one of the fastest growing metropolitan areas, yet remains one of the safest cities in the country and is a great place to live, work, and play.
We love Rancho Cucamonga because
---
Take Time To Enjoy Our Rancho Cucamonga Photo Gallery
Courtesy of Mykel Martin and The TCR Group at Keller Williams Realty.








From shopping at Victoria Gardens (the Inland Empire's premier shopping destination), taking in a baseball game at the LoanMart Filed, to just enjoying the sights as you travel down historic Route 66, this virtual adventure will help you discover some of the best things to do and the best things to see in Rancho Cucamonga.



Be sure to visit our Pinterest Board – We Love Rancho Cucamonga to see more of what makes Rancho Cucamonga such a Great Place to Live!
Rancho Cucamonga is a 40 square mile area in the Inland Empire. Located in the County of San Bernardino, Rancho Cucamonga has a population of 175,251 with a population density per sq mile of 4,160. There are approximately 56,160 households with an average of 3 people per household. The median age of the current population is 34.98 with 53,240 people being married and 55,151 being single.
The employment numbers show that there are 63% white collar employees and 37% blue collar employees in Rancho Cucamonga. The average household income is just over $88,474 with the median household income coming in at about $76,640. Total household expenditures in Rancho Cucamonga are above the national average.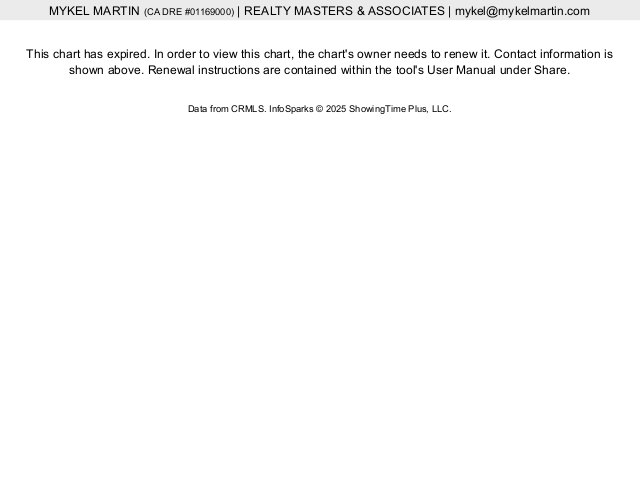 The graph above shows the most recent estimated median sales price in Rancho Cucamonga by zip code. Rancho Cucamonga has almost 60,000 housing units of which 70% are Single Family and 30% are Multi Family units. You can find condos for sale in Rancho Cucamonga from $ to luxury homes for sale in Rancho Cucamonga over $1,000,000. Rancho Cucamonga also offers many different types of rentals from Single Family homes, and apartment communities to luxurious gated communities. The average rent in Rancho Cucamonga is $2,182.
Rancho Cucamonga has 420 acres of Parks and Open Space. Rancho Cucamonga residents have a variety of recreational amenities to select from including 2 challenging golf courses, a performing arts center, a minor league baseball stadium, 31 parks and more than 150 miles of bike and equestrian trails.
Crime rates in Rancho Cucamonga are above the national average. The most frequent crime is Automotive Theft Risk while the least frequent is Murder Risk. Rated as one of the safest major cities in California, Money magazine ranked Rancho Cucamonga 42nd on its "Best Places to Live" list in 2006.
Rancho Cucamonga weather recorded temperatures fluctuate between a high point in July of 92.20° F and a low point of 43.80° F in January. The air quality index in Rancho Cucamonga is rated as Moderate.
Disclaimer
Demographic information is researched from various sources and is deemed reliable but is not guaranteed. Though every attempt is made to be accurate, there are no representation or guarantees made as to the accuracy of this Information.
FIND THE TOP RATED PUBLIC SCHOOLS IN RANCHO CUCAMONGA
As a resident of Rancho Cucamonga, you will join a community where education is given the highest priority as evidenced by the sheer number of highly rated public schools.
Elementary Schools

Middle Schools

High Schools

Caryn Elementary School
6290 Sierra Crest View Loop, Alta Loma, CA 91737

Day Creek Intermediate School
12345 Coyote Drive, Etiwanda, CA 91739

Los Osos High School
6001 Milliken Avenue, Rancho Cucamonga, CA 91737

Floyd M. Stork Elementary School
5646 Jasper Street, Alta Loma, CA 91701

Alta Loma Junior High School
9000 Lemon Avenue, Alta Loma, CA 91701

Rancho Cucamonga High School
11801 Lark Drive, Rancho Cucamonga, CA 91701

John L. Golden Elementary School
12400 Banyan Street, Etiwanda, CA 91739

Vineyard Junior High School
6440 Mayberry, Alta Loma, CA 91737

Etiwanda High School
13500 Victoria Avenue, Etiwanda, CA 91739
RANCHO CUCAMONGA QUICK LINKS
ESSENTIAL LINKS FOR THE COMMUNITY OF RANCHO CUCAMONGA
ADD THE QUICK LINKS FROM RANCHO CUCAMONGA PAGE OF THE ORIGINAL WEBSITE – WHERE YOU SEE RANCHO CUCAMONGA ONLINE
The TCR Group, Your Rancho Cucamonga Realtor
Looking for an experienced Mortgage Lender to get you qualified or looking for a knowledgeable, experienced Rancho Cucamonga Realtor, one that knows the neighborhood? This is a good place to begin! We welcome the opportunity to better acquaint you with Rancho Cucamonga Real Estate & Homes For Sale. Find the community and neighborhood that is perfect for you and your family's lifestyle. When you're ready to make your move, remember We Love Rancho Cucamonga and know it well! Call The TCR Group (909) 476-9600, our Lender can get you qualified and we can help you negotiate a great deal on any property that you find. Our goal is to help you find the right house in the right community and neighborhood to call home!
Contact us when you're ready to find a Rancho Cucamonga Real Estate Agent
to help you buy or sell your Rancho Cucamonga home.